These are the household cats:
This is Mr. Boots. He was adopted first. His family was losing their house, but I got to bring Boots home. Also known as "the catloaf", Boots tends to be very vocal about food and getting his way. Recently he found his way outside into the back yard by cleverly sliding open the screen on the window and jumping out onto the deck stairs.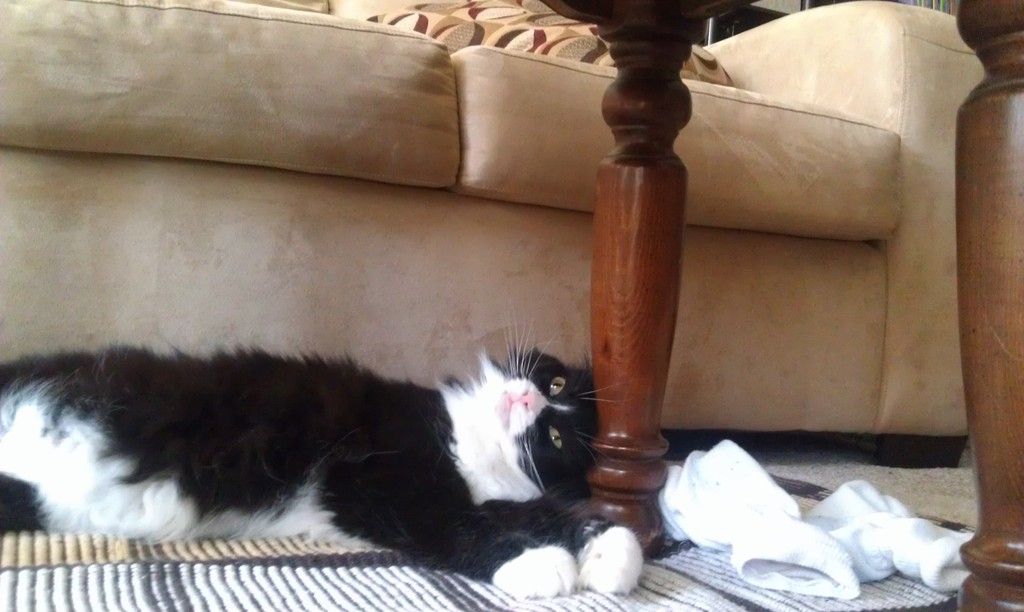 This is Miss Athena. She was adopted second as a companion for Boots, but they have never fully gotten along as friends. Athena loves her cat tree, loves to play with anything string-like, and prefers oat grass sprouts to other types of greens. She still hisses at Mordecai and will often still hiss at Chloe-Blue.
Miss Chloe-Blue. One of two cats who came to us through a friend of a friend, we were told she "isn't social" and "doesn't much interact with humans". Although it's joked she is the Kristen Stewart of cats due to her continually slightly sour facial expression, she is a three to four year old kitty who enjoys playing like a kitten, getting water from the bathroom faucet, and she has a wicked sense of humor. Often she will ambush Boots and then chase after him, turn around, and run away.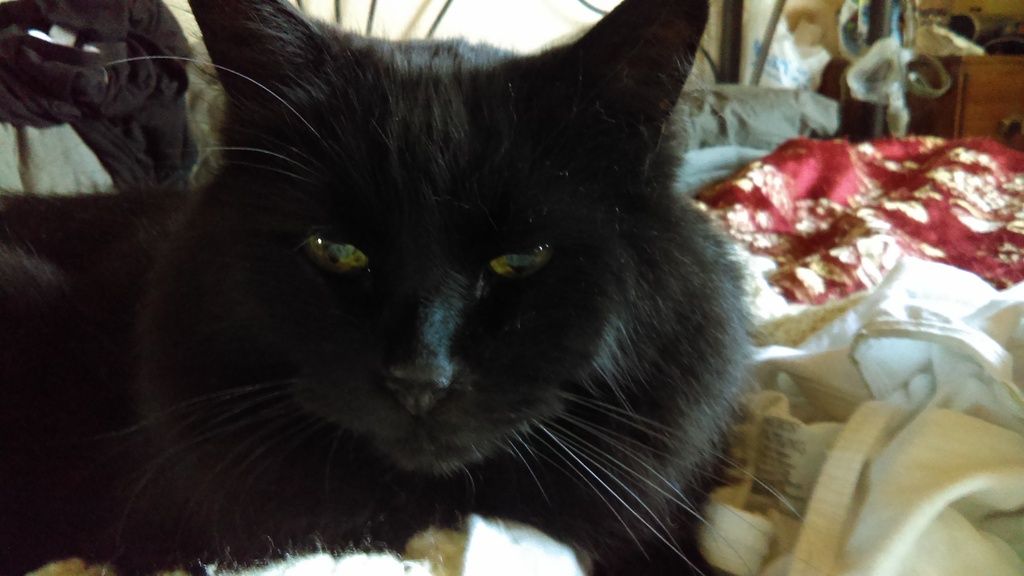 Mr. Mordecai. The other half of the pair, Mordecai is arguably top cat in the house since his arrival less than a year ago. He tends to counter Boots' attempts at dominance in the kitty social order, has an anxiety condition (due to having only two teeth? malicious treatment by humans?), and is still curious about Athena. His two favorite hobbies include intimidating other cats to get prime spots on human laps and playing in the laundry.
The cats are the reason we bought the house. The house is the reason we're expanding our garden. Once we have the fence enclosure set up, the cats will get to play in the garden. There will be lots of pictures of the cats here.